Vendors Great vendors on site .Such as  Bruce Campbell with art work  by the Late Great Johnnie Lee Gray.
Great food like La'Verns Seafood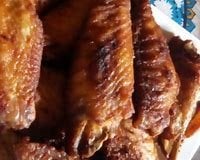 Fried Turkey wings
Click on Vendor App to get application, scan and email to bcesociety@gmail.com or mail to Greenfield Farm Po Box 278, Rembert SC 29128 with payment. or pay at the drop down.
We vend on Saturday only. click on registration to register.
"
THE BLACK COWBOY FESTIVAL
VENDORS CONTRACT
All Vendors must be here and setup by 8:00 am. No Exception on setup time. Contract must be sign and return within 60 days prior to the event. Fee must be enclosed with contract. no refunds. Call to reserve your space, 803-499-9658.
The Black Cultural Enlightment Society nor Greenfield Farm will not be responsible for any personal or property damage.
MAY 2, 2020
| | |
| --- | --- |
| Participant Name: | Product Vending: |
| Address | City |
| State | Zip code: |
| Fax number: | Phone number: |
Artifact/Merchandise-----$125 Food vendor-------$275 Dessert vendors------$175
All food vendors must have liability Insurance, please send binder w/app
Business Name_________________________________________________________________________
Waiver ( I the undersign do hereby agree to all terms and condition of this contract)
Signature__________________________________________ Date___________________
Make Money orders or Cashier checks payable to Greenfield Farm PO Box 278 Rembert SC 29128